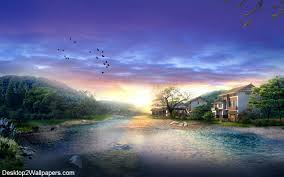 You should not receive attunement to link another god
Usted no debe recibir sintonia para enlazar a otro dios
Dear son and daughter of my friend gods.
I (Heaven) continue to relation between soul and guardian.

Soul is 'I'conscousness independent from 'I'conscousness of god.
Both 'I'conscousness is in same ectoplasm.
When you link other ectoplasm of god, it needs attunement.
You are in ectoplasm of guardian, it does not need attunement.
Guardian is your parent of soul and has experienced your several thousand past lives together.
Guardian desire from bottom of heart your success and your soul level up.
You should not receive attunement to link another god.
You should effort to receive word from your own god.
From next time I explain how to receive words from guardian little by little.

'Message of allknowking Heaven about 'lesson to receive words from god''

For long years human beings have been dominated by negative gods.
There are negative gods behind evil, trouble, conflict, bloodshed, war.
Negative gods cannot be overcome by human.
Even good people who are trying to solve problems is interfered by negative gods so it difficult to resolve problem only by human.





Querido hijo e hija de mi amigo dioses.
I (el Cielo) seguir relacion entre el alma y el tutor.

El alma es 'I'conscousness independiente de' I'conscousness de Dios.
Tanto 'I'conscousness esta en la misma ectoplasma.
Al vincular otros ectoplasma de Dios, necesita sintonia.
Usted esta en ectoplasma del tutor, que no necesita sintonizacion.
Guardian es el padre del alma y ha experimentado sus varios miles de vidas pasadas juntos.
Guardian deseo desde el fondo del corazon de su exito y su nivel de alma para arriba.
Usted no debe recibir sintonia para enlazar a otro dios.
Deberias esfuerzo para recibir la palabra de su propio dios.
A partir de la proxima vez me explico como recibir las palabras del guardian poco a poco.

'Mensaje de allknowking cielo de' leccion para recibir las palabras de Dios''

Durante largos anos los seres humanos han estado dominados por dioses negativos.
Hay dioses negativos tras el mal, problemas, conflictos, derramamiento de sangre, la guerra.
Dioses negativos no pueden ser superados por el ser humano.
Incluso las buenas personas que estan tratando de resolver los problemas es interferido por los dioses negativos por lo dificil de resolver problema solo por el ser humano.



Giovanni Marradi - Just for you ( Together ).wmv (solitudine) (video inspired by god of star)